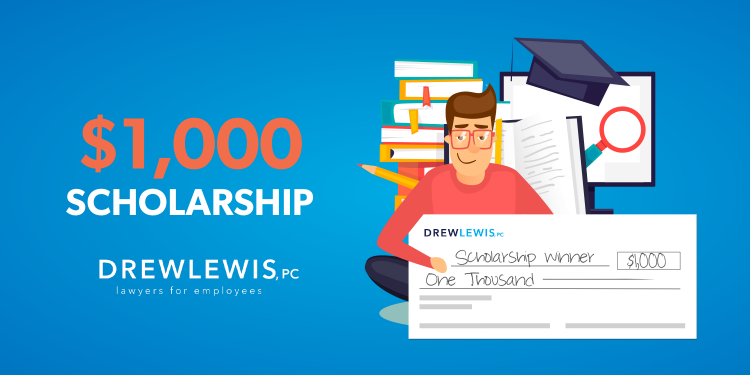 The 2021 Scholarship application
is closed


Drew Lewis, PC is a California Employment Law Firm that represents workers in some of the most vulnerable positions–including immigrants and low-skill, low-wage positions.
Every year, Drew Lewis, PC awards a $1,000 scholarship to a student who has demonstrated a commitment to one of the firm's core values. While obtaining an education and excelling academically are indispensable to your future success, how you yield the power you obtain from those endeavors is far more important to the people on whose lives you will impact.
Because of that, our firm wants to support and encourage the development of character in our future leaders of family, education, business and politics.
If you have any questions about the scholarship, send your inquiry to
scholarship@drewlewis.law
. 
Please do not call the office regarding the scholarship.
In 750 – 1,000 words, describe an experience where you were confronted with taking an unpopular position by helping a vulnerable, helpless or powerless person.
The best index to a person's character is... how he treats people who can't fight back.
Abigail Van Buren
Scholarship is intended for use to cover school tuition and other education related expenses. In order to meet the eligibility requirements, every applicant has to satisfy the following criteria: